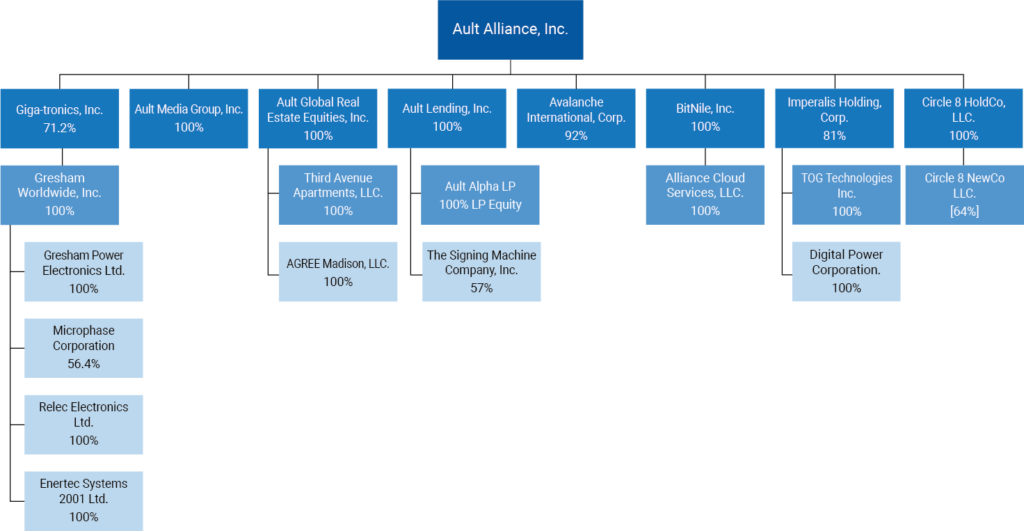 Note: Represents undiluted ownership interest unless otherwise stated. Ownership percentages are based on publicly available information and Management's figures, as of December 31, 2022. 
Keep up to date by signing up for customizable Ault Alliance Investor Alerts. 
Get the latest Ault Alliance news and information by visit our press room.